Best Solution for Pure Encapsulations Practitioners
Trust Pure Encapsulations' comprehensive line of premium supplements based on research, innovation and high-quality pure ingredients, FREE from unnecessary additives, GMOs, gluten and many common allergens.
Simplify your healthcare and focus on patient care with a personalized online dispensary from Doctors Supplement Store. Your time is valuable, so helping patients get the Pure Encapsulations products you recommend should be hassle-free. Hundreds of additional high-quality brands are also available. Get more info.
Sign up for your FREE personalized online dispensary!
Adenosyl/Hydroxy B12
Blend of unmethylated B12 forms to promote nerve and mitochondrial health. Helps support carbohydrate metabolism for the enzyme methylmalonyl-CoA as well as the synthesis of neuronal myelin.*
DHEA 10 mg
Supports emotional well-being and immune function. Made with 99% pure, pharmaceutical grade DHEA, micronized to help increase absorption in the body. supports healthy regulation of fat and mineral metabolism, as well as endocrine and reproductive function, and energy levels.*
Hist Reset, 120 capsules
For multi-faceted support for nasal and respiratory health. Promotes healthy mast cell stabilization and support healthy histamine metabolism. Quercetin, luteolin and rutin for antioxidant and immune support.*
*These statements have not been evaluated by the FDA. Products are not intended to cure, diagnose, prevent or treat disease.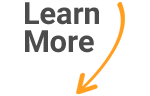 Find Balance with a Dispensary from Doctors Supplement Store
Boost Sales & Reduce Hassles
We set up your personalized online dispensary to sell the professional supplements you recommend from hundreds of available brands.  Patients can call or order online.
No-risk Setup
It's fast, free and easy, with no obligations or minimums. We share profits and pay you monthly!
Happy Patients & Better Compliance
Patients love our flexible Auto Ship program, easy ordering from electronic EZScripts, re-order stickers on bottles, FREE shipping over $49 and more! 
Uncommonly Good Customer Service
It's self-service convenience with a full service attitude. You'll always get quick responses from a friendly live person. You'll love how we care for you and your patients!
Here's what our providers have to say:
"DSS has been a great addition to my practice. I am able to send patients recommendations for supplements that they can order directly from DSS either ordering from the website or by calling one of their helpful customer service reps on the phone. I carry less inventory and am still able to serve my patients in a timely fashion. Finally, I am more than glad to support them because I know they are supporting an important part of the profession."
Terry J. Nelson, DC, DABCI, DCBCN