Uncommonly Good Customer Service
What is Uncommonly Good Customer Service?
It's more than a slogan!
"I love that I can just email for help when I need something and you take care of it. You also take very good care of my patients who need a little extra help. They can always get a friendly human on the phone to support them." —  Melanie D., NP
More than a "distributor"
We view ourselves as an extension of your practice, a responsibility we take seriously!
Using our service elevates the level of confidence you've worked tirelessly to foster with your patients, promoting compliance and higher sales.
We know because we hear it all the time!
Building Relationships
Imagine you or your patient calling and getting straight through to an expert who knows your name, understands the history of your account, can answer your questions and take care of your needs quickly and thoroughly.
It's a rare level of service we call Uncommonly Good Customer Service.
You'll love our small-company feel!
Personalized service
It's where our intuitive self-service tools meet our full-service attitude with integrity and thorough resolution —
it's a hundred unexpected details that add up to an exceptional experience.
Reach a friendly, live person right away
Make changes and personalize your dispensary
Help find the products you need
Contact a supplier for product information
Provide FREE personalized patient handout cards with dispensary ordering information
Send proactive notifications for unexpected patient situations
Help you create EZScripts, personalized recommendations that are emailed to patients
Provide tips and training on using your dispensary
We take care of everything so you can focus on your patients!
"The customer service DSS offers exceeds expectations. They've helped me create accounts, navigate the website, find products, you name it. They ALWAYS get back to me promptly and go above & beyond to make sure I have what I need."
Justine A., FDN-P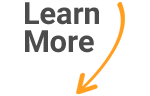 My Patients Love Them!
"DSS is spot on! I love them and even more importantly my patients love them! They promptly answer questions from me and my patients and if they don't have the answer immediately – they get it to you the next day! And they carry the supplement brands I love. I have been using the DSS store for 5 years and have grown my business tremendously with their help. Would recommend them without hesitation!"
Carla C.
Ease of Mind
"It's been a pleasure to work with Doctors Supplement Store! They provide quick and polite phone support to me and my patients --- and they are eager to find solutions or answer any questions. Their correspondence is always prompt, warm and gracious.
I can count on DSS to provide a positive attitude and ease of mind for my practice."
Christine Y., NMD
Carry Less Inventory
"DSS has been a great addition to my practice. I am able to send patients recommendations for supplements that they can order directly from DSS either ordering from the website or by calling one of their helpful customer service reps on the phone. I carry less inventory and am still able to serve my patients in a timely fashion. Finally, I am more than glad to support them because I know they are supporting an important part of the profession."
Dr. Terry N., DC, DABCI, DCBCN
Stream of Income
"DSS has been a wonderful help to [my practice]. Remote sessions are the new norm and DSS provides the bridge to get my clients the natural remedies they need. My online dispensary provides an additional stream of income for my business, which is a huge plus. I am so happy I found DSS!"
Dr. Natalie O.
Uncommonly Good Customer Service
"Any time I've worked directly with someone at DSS, I know they have heard my thoughts, questions, and requests. They always validate my work with my clients. I know that I have their support to provide quality products and the best education and information.
Their assortment of products is impressive! A couple of times I couldn't find what I wanted, and within a day or two, they added the product to their catalog and it was available to order in my portal.
You won't find a nicer, humbler and more compassionate group of people to work with."
Lynn J., Functional Nutrition Coach
Cost-Effective
"I have used DSS for several years and find it an easy, cost-effective way of helping provide an array of quality products to clients. The staff has always accommodated my needs. Shipping and handling of product is timely and efficient."
Willow
Convenience & Confidence
"I am so grateful that I discovered Doctors Supplement Store. I have worked with this team for several years and they continue to impress me with products and services that meet my needs. The convenience and confidence they provide makes my business run smoothly. Thank you DSS!"
The Functional Medicine Consortium
Highest Quality
"LOVE DSS! My clients love DSS, too! Customer service is THE best. They offer the highest quality supplements and fast shipping. We couldn't ask for a better company to work with!"
Dr. Lisa H.
Ready to experience Uncommonly Good Customer Service?
Sign up now and we'll spring into action to set up your FREE personalized online dispensary!