Great Solution for Selling Omni-Biotic
Your time is valuable, so helping patients get the Omni-Biotic®️ products you recommend should be hassle-free. Grow sales and simplify your practice — focus on patient care with a personalized online dispensary from Doctors Supplement Store. Get Started Now.
Omni-Biotic® targeted probiotics are developed with synergistic strains formulated to provide reliable, indication-focused outcomes. With performance backed by in vitro analyses and clinical trials, Omni-Biotic offers probiotic formulations to support the gut-brain axis, gut-liver axis, gut-immune function, microbiome restoration, and microbiome/immune system development.
Sign up for your FREE personalized online dispensary!
Hetox
Gut-Liver Axis Support
If toxins and bacteria enter the bloodstream, the liver has to work overtime to process these substances, which can lead to liver overload. Hetox is designed to rebalance the gut and support overall gut-liver axis health.*
Stress Release
Manage Psychobiotic Stress
Stress Release was specifically developed to provide safe and effective gut-brain axis support and promote the body's resilience in times of stress.*
AB 10
Gut Microbiome Restoration
Undesirable microorganisms can easily disrupt the function and balance of the gut microbiome. AB 10 is specifically designed for this type of gut microbiome restoration.*
*These statements have not been evaluated by the FDA. Products are not intended to cure, diagnose, prevent or treat disease.
See a product you'd like to try?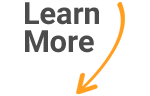 The Best Solution for Functional & Integrative Practitioners
Simplify your practice and focus on patient care with a personalized online dispensary from Doctors Supplement Store. Your time is valuable, so helping patients get the supplements you recommend should be hassle-free. Forget product expiration and inventory management and join thousands of healthcare providers nationwide who are using DSS to sell supplements the easy way!
Boost Sales & Reduce Hassles
We set up your personalized online dispensary to sell the professional supplements you recommend from hundreds of available brands. Patients can call or order online.
No-Risk Setup
It's fast, FREE and easy, with no obligations or minimums. Complete our online signup form in 10 minutes and we take it from there.
We do all the work!
Happy Patients & Better Compliance
Patients love our flexible Auto Ship program, easy ordering from electronic EZScripts, re-order stickers on bottles, FREE shipping over $49 and more!
Uncommonly Good Customer Service
It's self-service convenience with a full service attitude. You'll always get quick responses from a friendly live person, and you'll love how we care for you and your patients!
Here's what providers have to say about Doctors Supplement Store:
"You're a life saver for my practice! I love that I can just email for help when I need something and you take care of it. You also take very good care of my patients who need a little extra help. They can always get a friendly human on the phone to support them. I hope you never stop doing what you do!"
Melanie D.