Great Solution for Selling Biocidin Botanicals®
Your time is valuable, so helping patients get the Biocidin Botanicals products you recommend should be hassle-free. Grow sales and simplify your practice — focus on patient care with a personalized online dispensary from Doctors Supplement Store. Get Started Now.
Biocidin Botanicals offers powerful natural solutions that address today's complex needs with simplicity. Still centered on the 18 herbs in their flagship formulation — used worldwide by integrative and naturopathic doctors for over 30 years.
Sign up for your FREE personalized online dispensary!
Biocidin® Formulas
A synergistic combination of botanicals, which targets the entire GI tract and oral cavity, and supports microbiome balance for healthy digestion and elimination.*
GI Detox™
An upgraded binding formula to support enhanced clearance for microbial balance in the GI tract. These binding agents are integral to protocols using Biocidin.*
*These statements have not been evaluated by the FDA. Products are not intended to cure, diagnose, prevent or treat disease.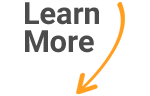 Find Balance with a Dispensary from Doctors Supplement Store
Boost Sales & Reduce Hassles
We set up your personalized online dispensary to sell the professional supplements you recommend from hundreds of available brands.  Patients can call or order online.
No-risk Setup
It's fast, free and easy, with no obligations or minimums. We share profits and pay you monthly!
Happy Patients & Better Compliance
Patients love our flexible Auto Ship program, easy ordering from electronic EZScripts, re-order stickers on bottles, FREE shipping over $49 and more! 
It's self-service convenience with a full service attitude. You'll always get quick responses from a friendly live person. You'll love how we care for you and your patients!
Here's what our providers have to say:
"DSS is spot on! I love them and even more importantly my patients love them! They promptly answer questions from me and my patient and if they don't have the answer immediately – they get it to you the next day! And they carry the supplement brands I love. I have been using the DSS store for 5 years and have grown my business tremendously with their help. Would recommend them without hesitation!"
Carla C., APRN, CNM