Great Solution for Selling Allergy Research Group
Your time is valuable, so helping patients get the Allergy Research Group®️ products you recommend should be hassle-free. Grow sales and simplify your practice — focus on patient care with a personalized online dispensary from Doctors Supplement Store. Get Started Now.
Since 1979, Allergy Research Group® has been providing health care practitioners with the highest quality, cutting-edge nutritional supplements, maintaining strict quality control procedures and sourcing ingredients with the lowest possible allergy potential — all to meet the health needs of your most sensitive patients. Allergy Research Group offers 200+ diverse high quality nutritional supplements, including professional-grade N-Acetyl-L-Cysteine (NAC).
Sign up for your FREE personalized online dispensary!
Thyroid Nutrition
with Iodoral®
Provides Iodoral® iodine/potassium iodide blend, enhanced with selenium, zinc, vitamin A, and tyrosine to nutritionally support balanced production and regulation of thyroid hormones.*
N-Acetyl-L-Cysteine (NAC)
Glutathione Precursor
NAC, the more stable acetyl derivative of L-cysteine, supports glutathione synthesis, detoxification, immune function, healthy breathing, and protection against oxidative stress.*
Quercetin 300
Stabilized with Antioxidants
High-potency quercetin from the pods of the Brazilian Fava d'Anta tree (Dimorphandra mollis), stabilized with vitamins C and E. Helps to balance histamine, prostaglandins, leukotrienes and mast cells.*
*These statements have not been evaluated by the FDA. Products are not intended to cure, diagnose, prevent or treat disease.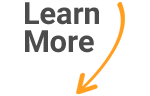 Find Balance with a Dispensary from Doctors Supplement Store
Boost Sales & Reduce Hassles
We set up your personalized online dispensary to sell the professional supplements you recommend from hundreds of available brands.  Patients can call or order online.
No-risk Setup
It's fast, free and easy, with no obligations or minimums. We share profits and pay you monthly!
Happy Patients & Better Compliance
Patients love our flexible Auto Ship program, easy ordering from electronic EZScripts, re-order stickers on bottles, FREE shipping over $49 and more! 
Uncommonly Good Customer Service
It's self-service convenience with a full service attitude. You'll always get quick responses from a friendly live person. You'll love how we care for you and your patients!
Here's what our providers have to say:
"DSS is spot on! I love them and even more importantly my patients love them! They promptly answer questions from me and my patient and if they don't have the answer immediately – they get it to you the next day! And they carry the supplement brands I love. I have been using the DSS store for 5 years and have grown my business tremendously with their help. Would recommend them without hesitation!"
Carla Copas, APRN, CNM