Great Solution for Neurowellness
Patients often present with a diverse list of concerns related to their neurowellness. You need formulas proven to be dependable, effective, and safe. Sanesco's Targeted Nutritional Therapy™ (TNT) line of formulas was designed by a team of healthcare providers and scientists using the highest quality ingredients specifically to support neurowellness.
Additionally, when used as part of Sanesco's evidence-based NeuroWellness Program™, TNT formulas are proven to promote neuroendocrine balance and make a statistically significant difference in common neurowellness quality-of-life concerns such as stress management, anxiousness, sleep issues, low mood, and cognitive function. The NeuroWellness Program guides you in selecting the formulas that meet your patients specific neurowellness needs.
Optimize Patient Care with the NeuroWellness Program™
Let us Guide You in NeuroWellness
Doctors Supplement Store offers hassle-free, easy access for your patients to order Sanesco's TNT formulas through a personalized online dispensary.
Get Sanesco in a new DSS online dispensary — FREE set up!
Prolent™
Neurotransmission Support*
Prolent™ helps support inhibitory neurotransmission.* This formula contains glycine, ingredients for serotonin synthesis and ingredients to support GABA release and/or function*
Adaptacin™
Adrenal Support Formula*

This formula utilizes high quality, scientifically validated compounds and the most bioavailable forms of nutrients. All botanicals are standardized for maximum efficacy and are classified as adaptogens.
Lentra™
GABA Receptor Formula*
Lentra™ is a natural formula targeting GABA-A receptors.* It's highly effective in supporting inhibitory neurotransmission and allows relaxation and restfulness without inducing sedation.*
*These statements have not been evaluated by the FDA. Products are not intended to cure, diagnose, prevent or treat disease.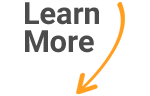 Find Balance with a Dispensary from Doctors Supplement Store
Boost Sales & Reduce Hassles
We set up your personalized online dispensary to sell the professional supplements you recommend from hundreds of available brands.  Patients can call or order online.
No-risk Setup
It's fast, free and easy, with no obligations or minimums. We share profits and pay you monthly!
Happy Patients & Better Compliance
Patients love our flexible Auto Ship program, easy ordering from electronic EZScripts, re-order stickers on bottles, FREE shipping over $49 and more! 
It's self-service convenience with a full service attitude. You'll always get quick responses from a friendly live person. You'll love how we care for you and your patients!
Here's what our providers have to say:
"DSS is spot on! I love them and even more importantly my patients love them! They promptly answer questions from me and my patient and if they don't have the answer immediately – they get it to you the next day! And they carry the supplement brands I love. I have been using the DSS store for 5 years and have grown my business tremendously with their help. Would recommend them without hesitation!"
Carla C., APRN, CNM