Great solution for you and your patients —
Recommend Master Supplements and U.S. Enzymes products the
easy

way
Your time is valuable, so helping patients get the supplements they need should be hassle-free! Simplify your practice and focus on patient care with a personalized online dispensary from Doctors Supplement Store, so you can start recommending Master Supplements family of products today.
[Get Started Now]
Master Supplements, Inc owns Master Supplements and U.S. Enzymes brand of products and partners with Tomorrow's Nutrition as the exclusive seller of Tomorrow's Nutrition PRO brand of products.  All of these brands are available through Doctors Supplement Store making it easier than ever for practitioners to provide more cohesive and holistic recommendations for their patients.
With core values of high-quality, honesty, and most importantly helping those in need, Master Supplements, Inc is raising the standard on Probiotics, Enzymes, and Fiber Supplements since 2003. With high-quality probiotic strains, patented deep delivery, the prebiotic LactoStim® and powerful enzymes, you'll easily meet individual patient needs.
Get Master Supplements, U.S. Enzymes and Tomorrow's Nutrition
in a new DSS online dispensary — FREE set up!
Get $100 when you sign up and have $200 sales in the first month
TheralacPRO®
Proven balance of Lactobacillus and Bifidobacteria probiotics to support digestive and immune health throughout the entire G.I. tract.* Patented Deep Delivery ensures survival through the stomach and complete colonization throughout the gut. Contains patented prebiotic LactoStim® to increase probiotic growth and activity.
SunFiber®
A true regulating, all-natural prebiotic fiber supplement that delivers six grams of proven, clear, grit free, 100% soluble fiber.* It is easy to take and helps balance the gut microbiome, resulting in digestive comfort and regularity.* Promotes absorption of minerals including Ca & Mg* Proven prebiotic that supports intestinal and colon health.*
Theraxym™
A blend of 10 full spectrum, plant-based, proteolytic enzymes that support the health and function of the immune, cardiovascular, musculoskeletal, and respiratory systems.* Contains multiple protease enzymes from a broad pH range, the enzymes Serratiopeptidase and crystalline form Seaprose S™.
*These statements have not been evaluated by the FDA. Products are not intended to cure, diagnose, prevent or treat disease.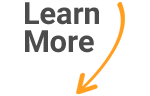 Find Balance with a Dispensary from Doctors Supplement Store
Boost Sales & Reduce Hassles
We set up your personalized online dispensary to sell the professional supplements you recommend from hundreds of available brands.  Patients can call or order online.
No-risk Setup
It's fast, free and easy, with no obligations or minimums. We share profits and pay you monthly!
Happy Patients & Better Compliance
Patients love our flexible Auto Ship program, easy ordering from electronic EZScripts, re-order stickers on bottles, FREE shipping over $75 and more! 
It's self-service convenience with a full service attitude. You'll always get quick responses from a friendly live person. You'll love how we care for you and your patients!
Here's what our providers have to say:
"DSS is spot on! I love them and even more importantly my patients love them! They promptly answer questions from me and my patient and if they don't have the answer immediately – they get it to you the next day! And they carry the supplement brands I love. I have been using the DSS store for 5 years and have grown my business tremendously with their help. Would recommend them without hesitation!"
Carla C., APRN, CNM