Easiest way to make Energetix products available to your patients
Your time is valuable, so helping patients get the Energetix products you recommend should be hassle-free. Simplify your practice and focus on patient care with a personalized online dispensary from Doctors Supplement Store. Get Set Up Now.
As a pioneer in bioenergetic medicine for more than 25 years, Energetix formulates with an appreciation for the body's innate wisdom and a recognition of its diverse energy pathways. The Energetix line of over 120 products contains innovative homeopathic, spagyric botanical and nutritional formulas to address a wide range of clinical concerns.
Get
Energetix
in a new DSS online dispensary — FREE set up!
Get $100 when you sign up and have $200 sales in the first month
Drainage-Tone®
One of our most popular products, Drainage-Tone® is a homeopathic formula for a broad set of symptoms related to congestion of the drainage pathways. Drainage pathways are present in every system, organ, and cell of the body. When open and operative, drainage pathways allow endogenous and exogenous waste to be efficiently removed.†
Phyto EFA®
A broad-spectrum, fishless omega 3,6, & 9! Phyto EFA® is sustainable, traceable, and free of marine contaminants. Incorporating Ahiflower® seed oil and algal oil, this pleasant tasting and easy to take vegan gel cap encourages patient compliance, helping to maintain normal immune response, cardiovascular health, and brain development.*
Calm Five®
Addressing emotional concerns can be as important as addressing physical concerns. Calm Five® is a homeopathic formula containing five flower essences— useful for everyday stress and the emotions common in emergency situations. Emotional symptoms left unchecked often manifest into physical symptoms.†
†Claims based on traditional homeopathic practice, not accepted medical evidence. Not FDA evaluated.
*These statements have not been evaluated by the FDA. Products are not intended to cure, diagnose, prevent or treat disease.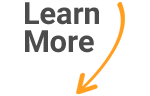 Find Balance with a Dispensary from Doctors Supplement Store
Boost Sales & Reduce Hassles
We set up your personalized online dispensary to sell the professional supplements you recommend from hundreds of available brands.  Patients can call or order online.
No-risk Setup
It's fast, free and easy, with no obligations or minimums. We share profits and pay you monthly!
Happy Patients & Better Compliance
Patients love our flexible Auto Ship program, easy ordering from electronic EZScripts, re-order stickers on bottles, FREE shipping over $75 and more! 
It's self-service convenience with a full service attitude. You'll always get quick responses from a friendly live person. You'll love how we care for you and your patients!
Here's what our providers have to say:
"DSS is spot on! I love them and even more importantly my patients love them! They promptly answer questions from me and my patient and if they don't have the answer immediately – they get it to you the next day! And they carry the supplement brands I love. I have been using the DSS store for 5 years and have grown my business tremendously with their help. Would recommend them without hesitation!"
Carla C., APRN, CNM