Great Solution for CFH Practitioners
Your time is valuable, so helping patients get the CFH products you recommend should be hassle-free. Grow sales and simplify your practice — focus on patient care with a personalized online dispensary from Doctors Supplement Store.
CFH produces a professional-only, full-spectrum phytocannabinoid and terpene-rich hemp flower extract. They focus on the flower, not stems and seeds, to create products that are high-quality, high-potency and also highly effective. CFH's trusted products are developed with an emphasis on science, research, quality, consistency and traceability. They control the entire supply chain from strain selection to farming to final product.
Get CFH in a new DSS online dispensary — FREE set up!
Get $100 when you sign up and have $200 sales in the first month
Why consider Full Spectrum Hemp Oil from CFH?
Full retention of trichomes yielding maximum cannabinoid, terpenes & flavonoids.
Not available at retail – patients can only get it from your DSS dispensary!
THC levels tested and verified at legal <.3% THC 7606 compliant.
Free of pesticides, herbicides, toxins, heavy metals, solvents & microbials.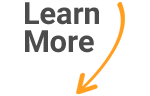 Find Balance with a Dispensary from Doctors Supplement Store
Boost Sales & Reduce Hassles
We set up your personalized online dispensary to sell the professional supplements you recommend from hundreds of available brands.  Patients can call or order online.
No-risk Setup
It's fast, free and easy, with no obligations or minimums. We share profits and pay you monthly!
Happy Patients & Better Compliance
Patients love our flexible Auto Ship program, easy ordering from electronic EZScripts, re-order stickers on bottles, FREE shipping over $49 and more! 
It's self-service convenience with a full service attitude. You'll always get quick responses from a friendly live person. You'll love how we care for you and your patients!
Here's what our providers have to say:
"DSS is spot on! I love them and even more importantly my patients love them! They promptly answer questions from me and my patient and if they don't have the answer immediately – they get it to you the next day! And they carry the supplement brands I love. I have been using the DSS store for 5 years and have grown my business tremendously with their help. Would recommend them without hesitation!"
Carla C., APRN, CNM